back
Sunflower oil benefits for hair and skin: (helianthus annuus)
Besides being a beautiful gift of nature and used passionately by artists, sunflowers contain significant properties for great skin and hair.
Rich in nutrients such as calcium, iron, magnesium, zinc and vitamins A, K and E, it's used effectively against inflammation and general irritations of the skin. Being very high in vitamin E, it acts as an emollient which traps moisture and keeps skin well hydrated. It also helps prevent damage to cells by ultraviolet light and aids against premature aging of skin by protecting the collagen and elastin content.
Sunflower is a source for beta-carotene which is converted to vitamin A with benefits of protection from sun damage and free radicals. Omega-6 (linoleic acid) which is found in sunflower oil, assists with cell development and treating disorders such as eczema, acne and scarring.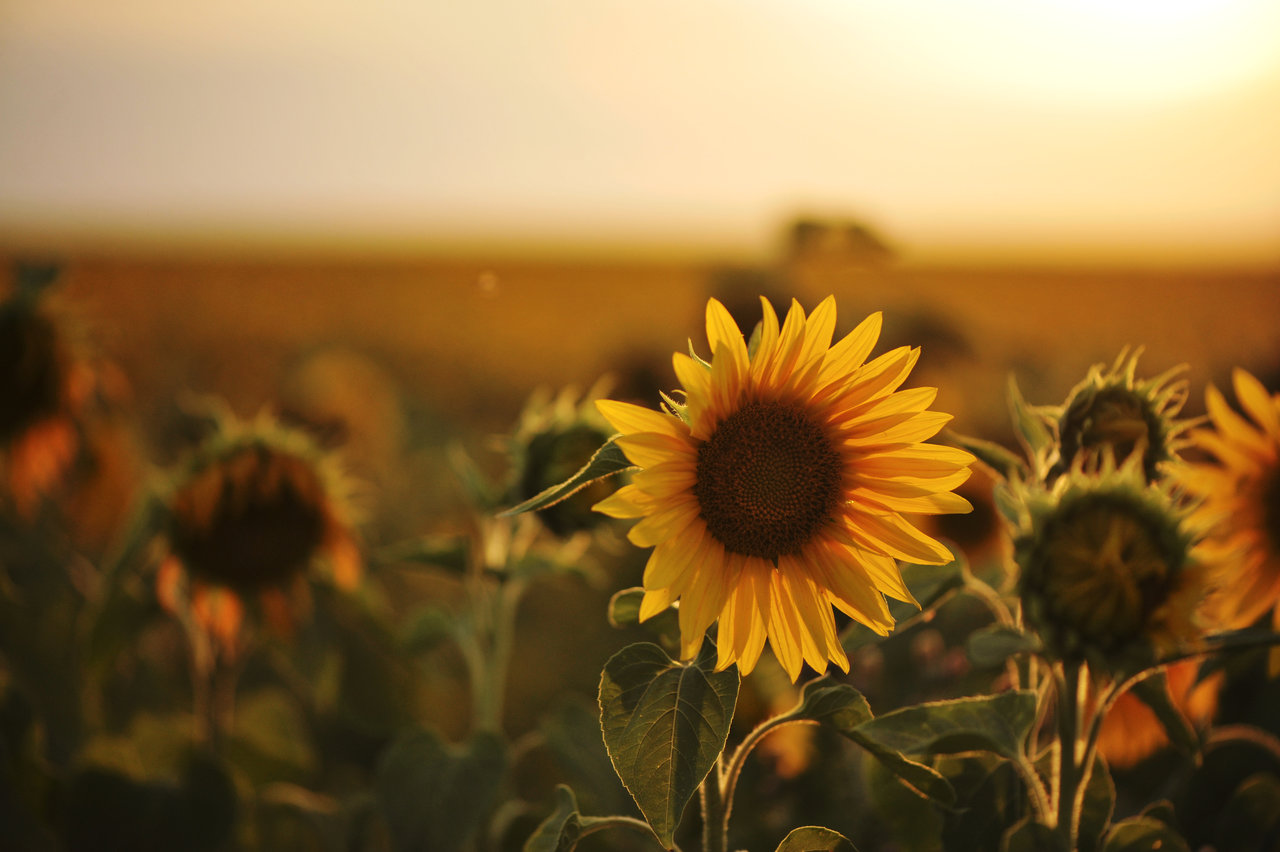 A number of characteristics make sunflower oil also beneficial for hair. The linoleic acid it contains assists with slowing hair loss. The menthol assists with dandruff control while its antibacterial properties help keep the scalp microbial free. Its emollient properties keep hair soft, moist and assist with untangling.
So when driving by a gorgeous field of sunflowers on a European Summer or see an old man chipping away on sunflower seeds in a village, remember the positive effects it has on our bodies for health and protection.
Aeolis uses sunflower oil in its body lotions, hand cream, hair conditioner, hair mask and anti-wrinkle lifting face cream.